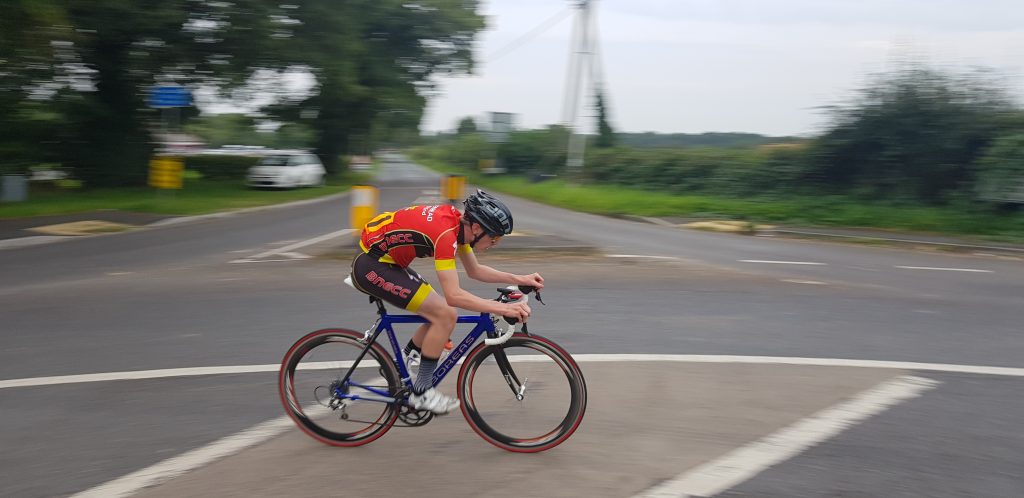 For the tenth year, Keith Boardman hosted his series of 5 Mile time trials on a course between Willaston and Clatterbridge this August, but it wasn't all plain sailing this time round. There was a good turnout of North Enders at each event, as well as plenty of riders from other local clubs, and as always a few first timers getting their first taste of time trialling and plenty of Youth and Junior riders. That's what cycling's all about.
Our local time trials for the last few seasons have been plagued with roadworks, but that fate was avoided for the 5's, instead there were different challenges for us. As normal, Keith was planning on hosting a series of 4 events, one on each Tuesday evening in August, loosely following a pattern of non-aero/retro and aero, but disaster struck on the first of these events with Keith's car facing 'technical difficulties' en route to the race, with not just Keith but also all of the signs in the car as well. As such, the first event had to be cancelled at very short notice; we can't run an event with no organiser and no signs.
Moving onto the second (or was this now the first?) event, the usual August weather was around, with a mainly sunny evening and importantly; it was dry. The first event was taken by Craig Rogers of Cambridge University CC, in a time of 10:39, with Adam Smith, BNECC, and Kev Larmer, Port Sunlight Wheelers, taking second and third with 10:47 and 10:57 respectively,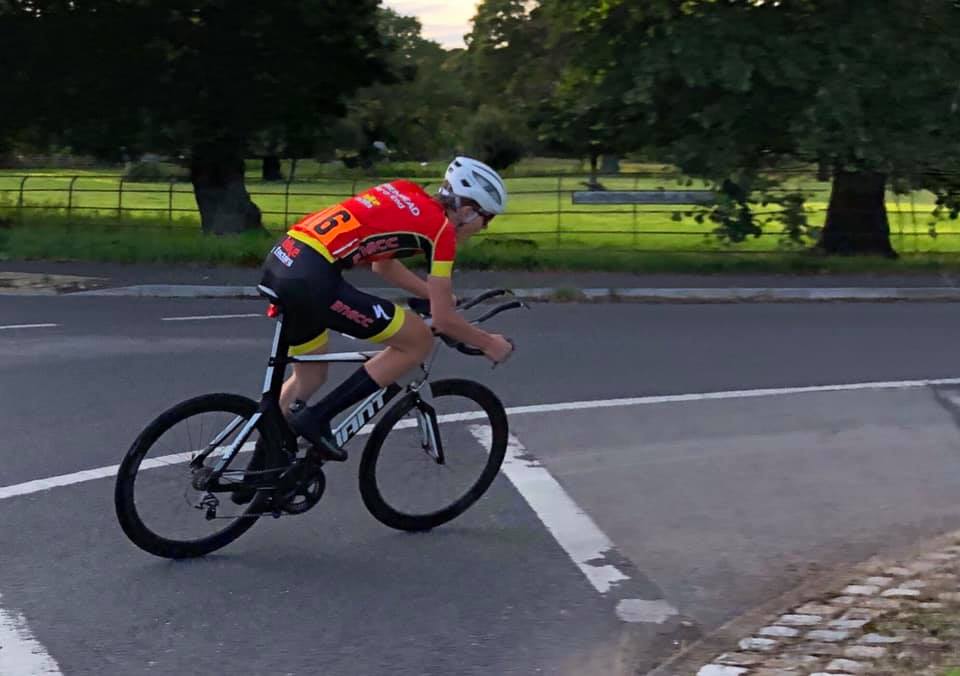 Moving onto the next event, and this is where once again there were 'difficulties' for all involved; for the first time in 10 years we had our first ever rain. However, the riders weren't put off by the slightly damp* conditions with a field of 27 and there were still plenty of brave marshals helping out too. Once again this weeks winner was Craig Rogers, CUCC, taking 9 seconds off his time from a week earlier, despite the weather, with a time of 10:30. Second was Sami Al'Hadid, BNECC, with 10:51 and rounding out the podium was Richard Evans, BNECC, stopping the clock at 10:59. (*By slightly damp, we mean it was almost biblical)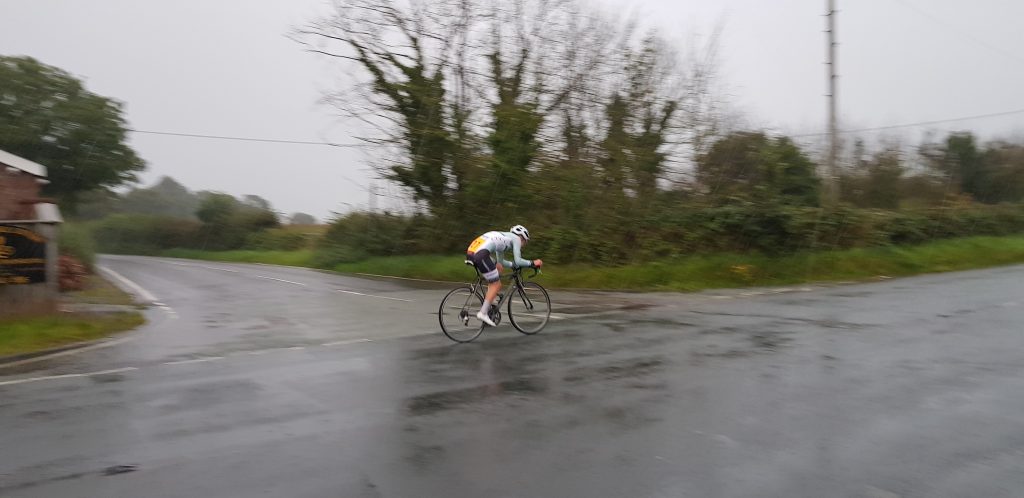 And onto the final event of the year, the summer weather was back once again and we were greeted with 30 riders signing on. There was no Craig this week, his brother Rob reporting he'd suffered similar 'technical difficulties' to Keith, except to his bike; and that meant no hattrick of wins for the CUCC rider. The winner was the previous weeks second place, Sami Al'Hadid, BNECC, who shaved 15 seconds off his time, crossing the line on 10:36. Second this time out went to Rob Hennessy, North Wirral Velo, with a 10:49 and the final podium of the year was BNECC rider, Richard Evans, with a 10:50.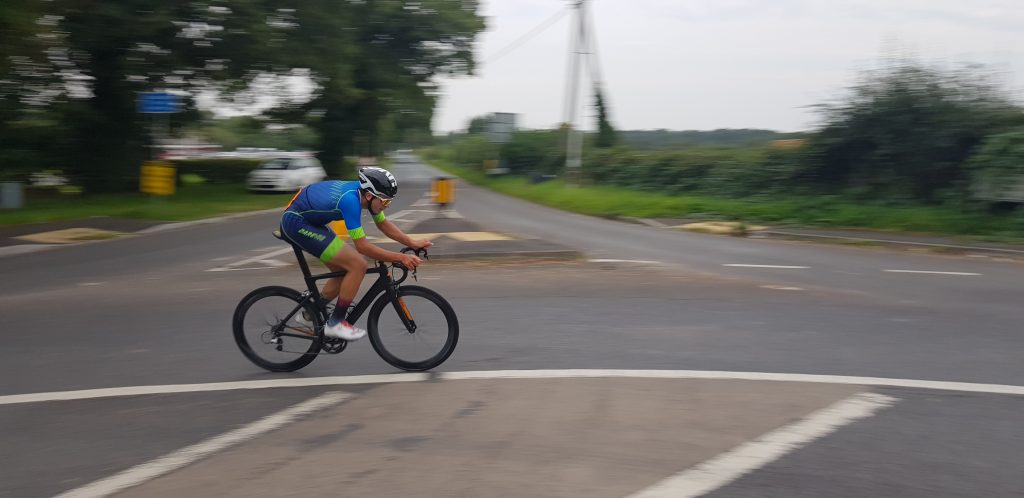 As always, following the final race it was a trip to The Weathsheaf Inn, Raby, commonly refferered to as 'The Thatch' for cheese and 'a couple of drinks.' A good way for many to sign off their season, and a good chance for a catch up. For more photos and full results from each TT, head to our Facebook page.

On behalf of the club, I'd like to thank all the riders for coming out and supporting the event, and to all the marshals who came out and supported the riders. And as always at a BNECC Club Time Trial, a special thank you goes to Dave Large for timekeeping. And finally, a huge thanks to Keith; who after 10 years of running these events announced that this year was to be his last as organiser. On behalf of BNECC, all the riders who've experienced a 5, and the Wirral Cycling Community as a whole, thank you Keith for all your hard work and effort over the last 10 years with these events.