Birkenhead North End CC are proud to be a part of the British Cycling Go-Ride program as a Go-Ride affiliated club, providing coaching and racing for young riders on the Wirral.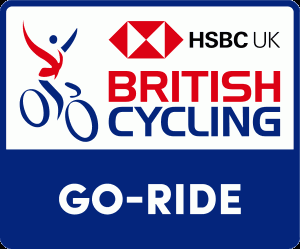 HSBC UK Go-Ride is British Cycling's development programme for young people. The programme provides a fun and safe way to introduce young riders to the world of cycle sport and provides a platform to improve bike handling skills.
Go-Ride was launched by British Cycling as a way to encourage more young people into cycle sport, and here at BNECC we're proud to be able to work alongside British Cycling to help achieve this.